GSRMA's 13th Annual Training Conference


GSRMA's 13th Annual Training Conference
GSRMA's 13th annual training conference promises the perfect blend of education and entertainment! The conference will be held on Thursday, October 19th and Friday, October 20th at Rolling Hills Resort in Corning. We are pleased to present several great speakers who will deliver relevant subject matter in an entertaining manner. Reserve your spot today!
---
Breakthrough to excellence…your safety program!
13th Annual GSRMA Training Conference
Thursday, October 19, 2017
continental breakfast - 8:00 am
welcome & introductions - 8:30 am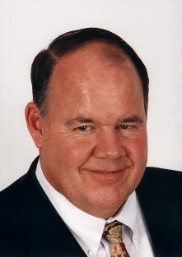 John Drebinger, Drebinger Presentations
"Would You Watch Out For My Safety?"
In a fun and engaging magical message, International Safety Speaker John Drebinger will show you how to help your people be their brother's keeper in a positive and comfortable way, while keeping everyone safe.
"Discover the Magic of Effective Communication Skills for a Safe and Productive Workplace"
Avoid common leadership mistakes that undermine your safety message and take-home skills to overcome obstacles that prevent people from working safely and achieving an injury free workplace.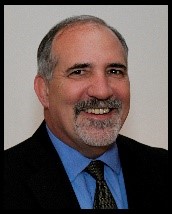 Rick Krepelka, GSRMA
"Putting Data to Work"
As a risk pool, we collect and store a lot of data in various systems. Traditionally, we have used the data we collect, such as claims detail, exposures (payroll, insured values), member contributions, etc. mostly to satisfy reporting requirements of governing entities and business partners. In this session, we will demonstrate how, by using modern analytical and reporting tools, we can now put this data to work to help our members efficiently reduce risk and claims cost.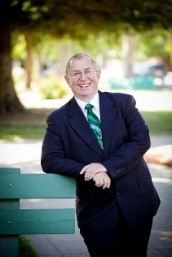 Mark Marshall, GSRMA
"Implementing Your Loss Prevention and Safety Program"
In this session you will learn to identify and use the loss prevention and safety resources that your agency already has available. We will also discuss the development of a safety and loss prevention tool box that will compliment your existing program.
No Host Social Hour
Dinner Reception Hosted by GSRMA
Spend time in our vendor area visiting with:
Hunt Jeppson & Griffin LLP, LensLock, Wetip, target solutions
Lexipol, saftey center, EIA
---
Friday, October 20, 2017
CONTINENTAL BREAKFAST - 8:00 AM
Track #1 – Managers
8:30 am - Noon
Jerry Johnson, CPS HR Consulting
"Safety and Loss Control Workshop"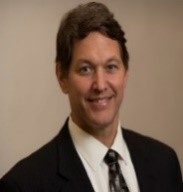 All public entities suffer losses. Insurance pays for them, but it does not prevent them. In this workshop, participants will learn to identify and evaluate your agency's loss exposures while implementing sound loss control measures.
OR
Track #2 – Board Members
8:30 am - Noon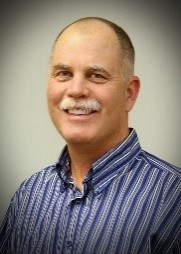 Scott Schimke, ARM, GSRMA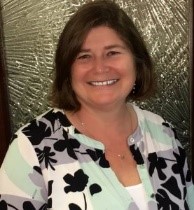 Cindy Summers, Visalia Public Cemetery District,
"Detecting Fraud & Embezzlement – Now what do we do?"
In this session Cindy will address trigger points, red flags, audits and actions to identify and prevent fraud and embezzlement. Scott will address what to do and how to respond to an identified bond loss.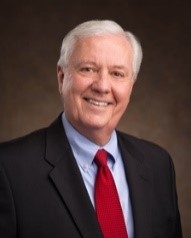 Bob Hunt, Hunt Jeppson & Griffin LLC
"Can I come back to work? A look at the Interactive Process."
One of the most challenging aspects of being an employer in California is navigating the interactive process to determine whether an injured/ill/disabled employee can be reasonably accommodated. This session will address the necessary requirements for implementing a meaningful interactive process.
"Ask Bob"
During this interactive question and answer session, Bob will answer your questions on topics ranging from Brown Act and Parliamentary Procedures to bylaws and district operations. Please submit your questions in advance of this session to GSRMA staff.
lunch
Lunch will be served at noon. Options include lunch on-site or boxed lunch to go.
---
Accommodations
There are two lodging choices at the conference facility:
The Lodge (530) 824-3220, is located on the North end of the main building.
The Inn (Rolling Hills) (530) 824-8300, is south of the facility adjacent to the conference center.
Mention Golden State Risk Management Authority to receive the special conference rate
Driving Directions
From the north – Take Interstate 5 South to Exit 628, Liberal Avenue. Exit right on Liberal, then turn left onto Barham Rd. arrive at Rolling Hills Resort.
From the south – Take Interstate 5 North to Exit 628, Liberal Avenue. Exit right, then turn left on Liberal and drive over the overpass. Make a left onto Barham Rd., arrive at Rolling Hills Resort.
Per GSRMA's Travel Policy, GSRMA will reimburse each member agency for their designated representative, or alternate, travel expenses incurred attending this event. This reimbursement will cover the travel expenses for a single attendee from each member agency. Funds may be available for additional attendees through GSRMA's Loss Prevention Subsidy Fund (LPSF). LPSF funds are limited, and are based on a first-come, first-served basis. To view the GSRMA Travel policy click here, for the LPSF form click here. The corresponding reimbursement forms will also be available at the event.
Click here to reserve your spot - space is limited!